Hot Dip Galvanizing Process
---
Material Inspection (Steel Pipe) --- Hanging --- De-greasing --- Rinsing --- Pickling --- Washing --- Dipping Fluxing --- Hot Air Drying --- Inside and Outside Hot-dipped Galvanizing Blow
--- Cooling --- Passivation and Rising --- Unloading --- Inspection and Trimming --- Type Identification --- Packaging and Storing and Transportation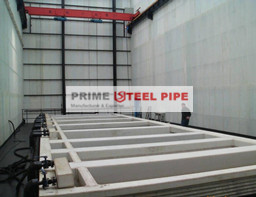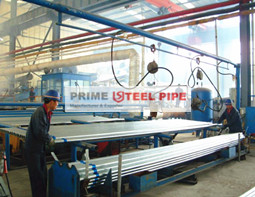 Product Advantages
---
- Extraordinary Anti-corrosion Characteristic
- Strong Adhesive Zinc Coating on the steel pipe
- Evenly Covered Zinc Coating on the internal and external pipe surface
- Measureable Zinc Coating Thickness
- Long Application Life for the steel pipe
Product Load

ing

---

   
Commitment to Our Clients
---
- We Make it Right. Right Products=Customized Products, Right Price=Competitive Market Price, Right Packing=Safe Packing
- On Time Delivery. 48 Hours Domestic Delivery by Truck. 10~45 Days International Shipping by Cargo.
- Extraordinary Customer Services. One-stop Procurement for Steel Pipes and Fittings, Flexible Payment Terms, Professional After-sales Services Team
Project Application
---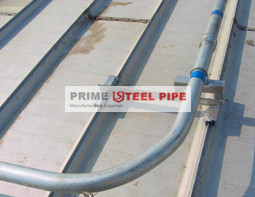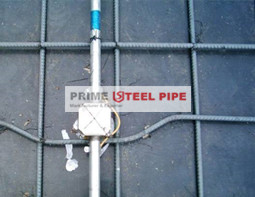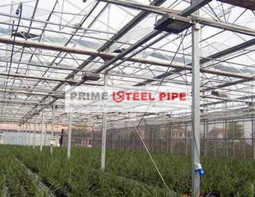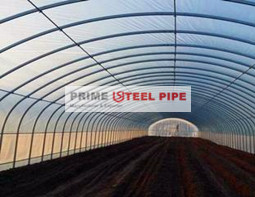 A53 Pipe Materials & Manufacture
Steel materials used to create seamless pipe and welded pipe must be produced via open hearth, electric furnace, basic oxygen, or any combination of these processes. All weld seams in electric-resistance welded A53 Grade B pipe must be heat treated after welding to a minimum of 1,000°F (540°C) to eliminate untempered martensite.
Chemical Requirements 
Carbon
Manganese
Phosphorus
Sulfur
Copper
Nickel
Chromium
Molybdenum
Vanadium
Composition, max. %
Type S (seamless pipe) & Type E (electric-resistance-welded)
Grade A
0.25
0.95
0.05
0.045
0.4
0.4
0.4
0.15
0.08
Grade B
0.3
1.2
0.05
0.045
0.4
0.4
0.4
0.15
0.08
Type F (furnace-welded pipe)
Grade A
0.3
1.2
0.05
0.045
0.4
0.4
0.4
0.15
0.08
Galvanized A53 Pipe
If ordered galvanized, A53 seamless pipe must be coated inside and out via the hot-dip process. Zinc used for galvanized coatings must conform to Specification B6. The weight of this coating must not be less than 1.8 oz./ft2 (0.55 kg/m2). Test specimens for coating weight testing will be cut in approximately 4" lengths.
Permissible Variation in Wall Thickness
The minimum wall thickness at any point in a length of A53 steel pipe must not be more than 12.5% less than the specified wall thickness.
Permissible Variations in Outside Diameter
For ASTM A53 steel pipe NPS 1-1/2 and smaller, outside diameter must not exceed 1/64" over and 1/32" under specified diameter. For A53 pipe NPS2 and larger, outside diameter must not exceed 1% over and 1% under specified diameter.
Hydrostatic Testing of ASTM A53 Pipe 
Separate hydrostatic inspection test pressures are specified for plain end, threaded, and coupled A53 steel pipe. Minimum hydrostatic test pressure for NPS 3 and under is 2,500 psi; minimum test pressure for sizes over NPS  3 is 2,800 psi. Pressure must be maintained for a minimum of 5 seconds, for all sizes.
Mechanical Testing of ASTM A53 Pipe
Electric-resistance welded ASTM A53 steel pipe of NPS 8 and larger must be transverse tested. Sending test (cold) is required for STD and XS-NPS 2 and under, and for XXS-NPS 1-1/4 and under. Flatten testing is required for NPS 2 and larger STD and XS A 53 pipe; flatten testing is not required for XXS pipe.
Surface: hot dip galvanized, Zinc Coating: 120~500 g/m2 (30um~70um)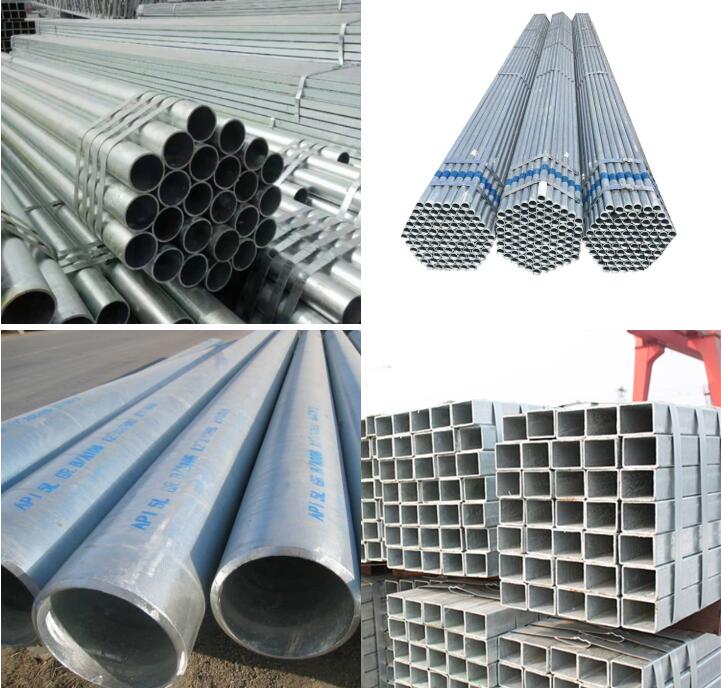 Packing: Steel Strips bundled, Plastic Caps plugged, Waterproof Paper wrapped etc.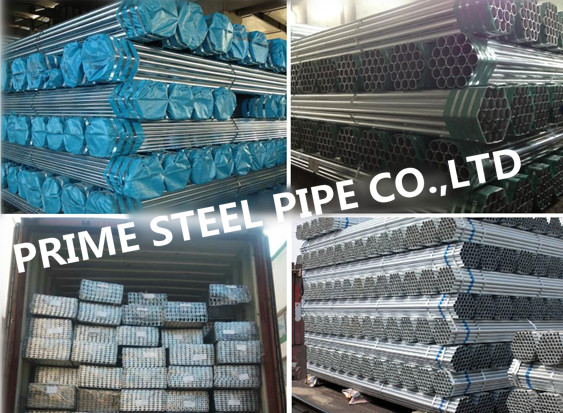 1. Self-owned Factory Ensure the Good Quality, Good Prices and On-time Delivery.
2. Glavanized Surface Treatment Ensure the High Corrosion Resistance.
3. ISO Passed Factory and SGS Test and Certificate for the Products.
4. Large Capacity, Monthly Capacity Could Reach 10,000 Tons.
5. Professional Sales and After-sales Services.
6. We are one of the greatest Subsidiary of Shinstar Steel Group, Which is Founded in 1993, with Strong Economy Ability and Reliable Reputation.