Date:
2017-06-14
View(s):
2193
Tag:
Shinestar, prime steel pipe, erw steel pipe
Shinestar in the international market continue to develop in recent years, the company's various products are extremely popular with more and more foreign customers. Recently, the representative of customer from South Africa arrived at the headquarters of Shinestar and conducted a field visit, Shinestar company had a warm reception to guests from afar.
This time South African customers visited Shinestar, on the one hand they conducted a field visit to Shinestar, on the other hand they wanted to achieve in-depth cooperation of ERW steel pipe with us. Accompanied by the Shinestar Group shareholders, group vice president, general manager and client manager of Prime Steel Pipe, South African customers visited the headquarters of Shinestar, Shinestar conducted a comprehensive understanding. General manager of Prime Steel Pipe introduced the current development of Shinestar, product technology improvements and past cases to South African customers in detail. For the various problems raised by customers, business elites accompanied have made a detailed solution, their excellent professional knowledge and work ability left a deep impression to the customer.
After the visit, South African customers had a highly recognition on the strong company strength, professional production platform, strict quality control of Shinestar, and had in-depth discussion on the future cooperation between the two sides. In this cooperation, customers from South African hoped that they could purchase 3,000 tons of ERM steel pipe every two months from Shinestar, while they would continue to cooperate the follow-up of the demand for section, and they said that they would finalize the details of the contract at the first time after returning to their motherland.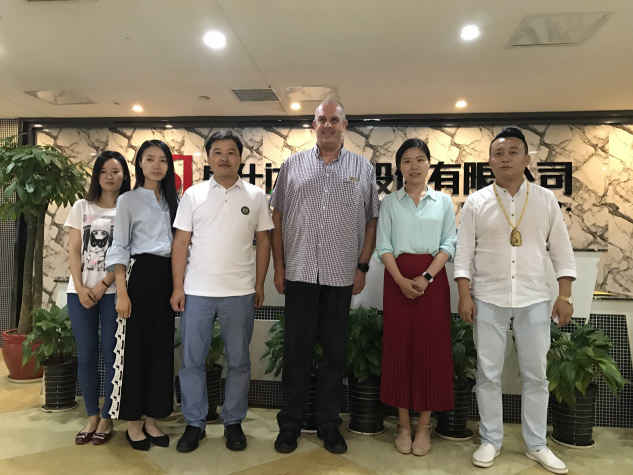 Shinestar as the overall procurement of steel services that based on the China and provided the global service, its steel products by independent research exported to Europe, the Middle East, Southeast Asia, North America, Australia, more than 100 countries and regions, has gradually become the international market more and more hot star. This time South African customers visited here, not only strengthened the close communication of Shinestar to foreign customers, but also show the strength of Shinestar to international.
With the promotion of Shinestar Group's globalization strategy and the expansion of overseas business, which also put forward new requirements to the company's development. In the future, Shinestar will effectively grasp the production, quality, sales, service and other links, accurately grasp the opportunities, and strive to open up the market, to further meet the changing needs of customers around the world, more robust towards the international arena.